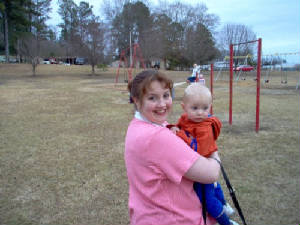 Me & my little Malachi
The prompter for this webbuilder said I might talk about how old I am--but WHY???
I'm a full time Momma, and I work nights as a police dispatcher. Talk about two interesting jobs! I must admit that I love them both!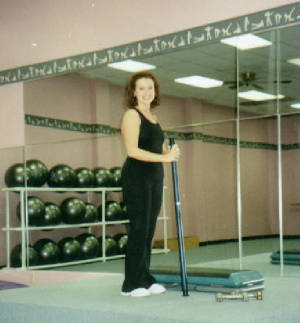 I used to teach aerobics!
I'm originally from Houston, Texas. Actually, I'm a 2nd generation native Houstonian! I went to Westbury Christian from Preschool to 4th, Northland Christian from 5th to 9th, and Klein High School from 9th to 12th.
I moved to Alabama (Heart of Dixie!) when my first son Daniel was 8 months old, and I've been here ever since. This is God's country, here. The good Lord willing, I'll never move.
 

What a job!

I wear a lot of hats in my job. I answer all the phone calls that come into our police station. I answer all 911 calls in our city. I dispatch ambulances and fire & rescue and of course police officers. I manage the city jail. And I am responsible for giving the officers all the information they need when pulling cars over or making an arrest. I am responsible for getting that officer backup if he needs it. There are lots of jobs that my job covers, and I enjoy just about all of them! :)