I'm 11 years old and in the 6th grade at West Elementary. I play French Horn in the beginner band, and I'm working really hard toward competing at SELTC (SouthEastern Leadership Through Christ) in Mobile over Easter weekend. This year, I'm competing in Computer/Internet, Radio Minute, Bible Reading Challenge, Daily Devotional, Christian Art/Mixed Media, Bulletin Board, and Bible Bowl! Wish me the best!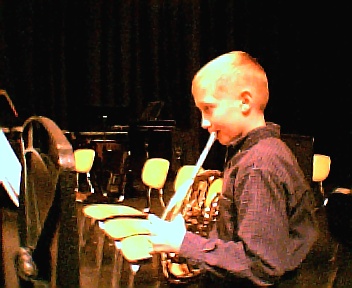 Me & my French Horn
I was born in Houston, Texas but moved to Alabama at 8 months old. We've lived in Alabama ever since. I really like it here!
 

For fun, I love to read (I read on a 12th grade level!), play Playstation 2, Nintendo Game Boy, play computer games, or play with my Lego Bionicals. I can play with those Bionicals for HOURS! Momma just LOVES to step on them in the middle of the night if I accidently leave a few out.



My new Hogwarts Lego set!