My name is Malachi, and I am 17 months old! I was born and now live in Alabama! I like it here, because that's where my family is!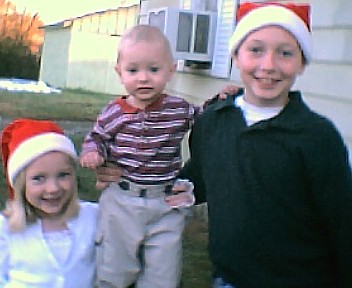 My sister Madeline, me, & my brother Daniel
I'm growing right before your very eyes! I'm walking and talking and very independent! I love to play outside and play with my brother and sister. So far, I say, "Momma", "Daddy", "Din" (Daniel), "Dee" (Maddie), "biiiiiiite" (I love to eat!). I say a few more things, but I might say a word today, and then Momma can't ever get me to say it again. It's really funny, because it makes Momma rather disgruntled. My favorite food is dry cereal! I like Cherios, Cocoa Puffs, Crunch Berries, you name it! Whatever my family is eating, I've got to have it RIGHT NOW! "Biiiiiiiiiiiiiiiiiiite . . . "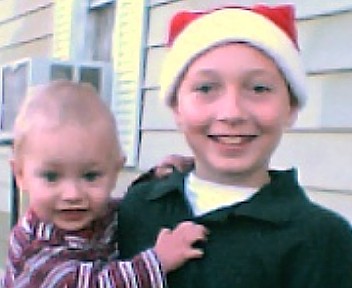 Me & my brother Daniel
| | |
| --- | --- |
| Me when I was born! Wasn't I beautiful? Momma sure thought so! : ) |   |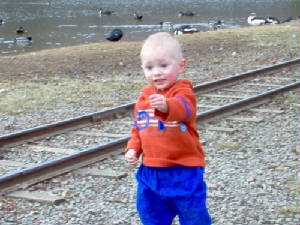 Feeding the ducks.
Favorites
Here's a list of some of my favorite movies:

Any of the Wiggles DVD's, Harry Potter 1, 2, & 3
Here's a list of some of my favorite music:

The Wiggles, The Nelons--sung by Momma, Daddy, Nana & Pappaw, and any of the songs in church.